Are You Experiencing Spooky Colors this October?
There are several trend forecasts out this year for 2017. Here are just a couple of ideas from my favorite paint brands.
BENJAMIN MOORE:
Color of the Year- Shadow 2117-30 a rich, royal moody gray amethyst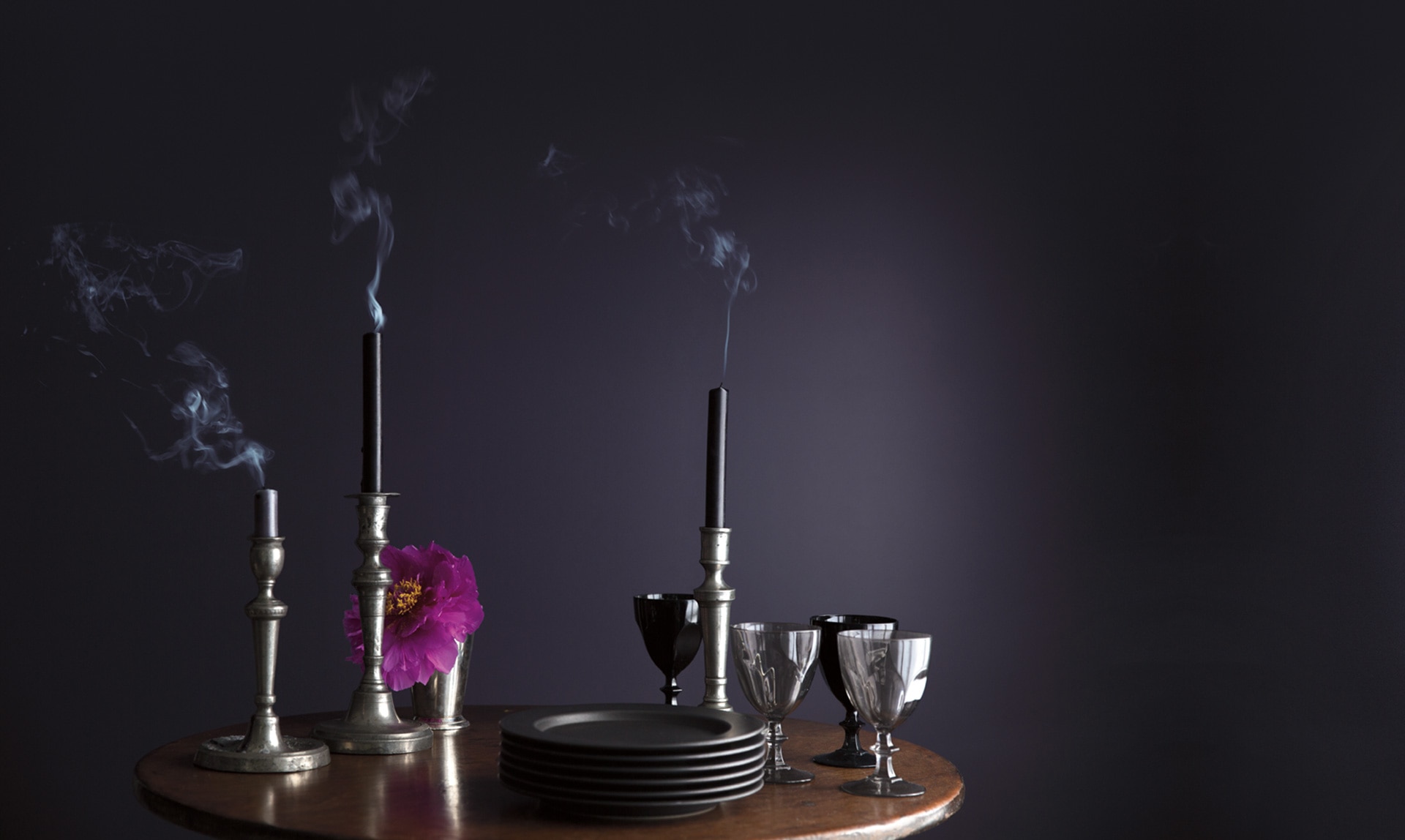 Colors are soft and cast shadows and light on a room with an interplay of light and dark. Colors: Grays-Stormy Monday, Wet Concrete, whites- Wish, Cloud Cover, Porcelain, yellow-Amulet, Etruscan, Teal- Sea Star, Iceberg and more, Try it in Aura or Regal Select bases.
SHERWIN WILLIAMS:
Color of the Year- Poised Taupe SW 6039- an earthy gray resulting in to a weathered woodsy complex color
Sherwin Williams divides the colors into groups. Noir is a deep palette of blues to black to grape, poised taupe falls in this group. Holistic is a soft palette of soothing colors- greens and blues- Stardew, Mountain Air,  Acier, Sheraton Sage, corals- Brandywine, Roycroft and for a dark color Deep Forest Brown. Intrepid is an energic palette of black- Caviar, purples- Kimono Violet and Dahlia, orange- Serape, Emotional and a green Citronella. Lastly Unbounded a bold group with bright colors- Freshwater blue, Coral Reef coral, Bee yellow, Adriatic Sea marine blue and Sealskin brown. These are not all the colors offered, go to the store and check out the colormix for yourself.
PANTONE: the Color Marketing Group is the color group that predicts and markets colors for all the products we use from cars to clothing and there new 2017 forecast will be coming out soon for fall. There will be some soft greens to bold hues. Stay tuned.
Here are some of my tips for using paint: Always be sure to look at a large sample of the color in your room both during the day and at night. Some areas may have less light than others and therefore change the color to a darker shade or let the undertone of the color "pop" out more. I always get a real sample of the paint color to test and don't rely on the paper color strip as it is not actual paint. There can also be an undertone of red, yellow, blue or green to the color "hue" so make sure it's appealing in your room. Do you want a warm tone or a cool tone? Usually the more complex the color is by having several tints to it the richer the color. Paint can surprise you so take your time and do your homework so when it goes on the wall you are not disappointed. Also there is no right or wrong when it comes to ceiling or trim color. Usually a softer white is warmer than a stark white, trim can be the same as the wall color or the ceiling. Be sure and get a good quality paint product. Study your room for the affect that you want. Make your room timeless for your style. And as always if you need help I am just a color consult away, 425-795-6380