WELCOME SPRING!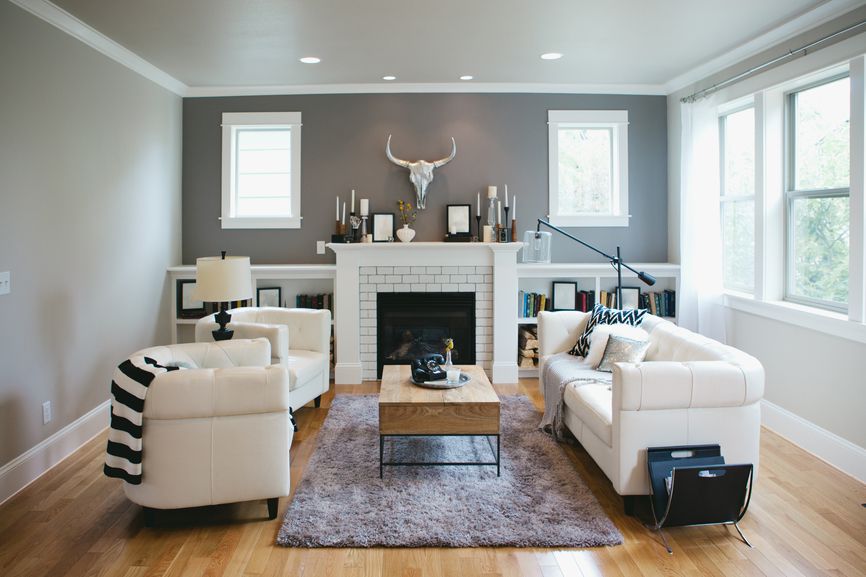 Here we are again and the weather should start to change soon, although it's still raining here in Seattle!
I was thinking this might be a good time of year for a refresh again. There is no way to make a room stand out than by creating a focal wall. The architectural details of your space will give you inspiration. If you are in an apartment or room devoid of trim you can still add your own interest. This can be done by adding interesting wall colors, unique details, wall treatments, furniture and special accessories. Usually the cost can be low unless you are adding millwork or special details through hiring a contractor.
Here is how I would start: first find out which wall or area in your home is what you want to emphasize. Then rearrange the space to accommodate that area and add some interest.
Fireplace Drama- Make this wall the center of attention by adding a beautiful marble or stone face. If you have brick, seal and paint the brick a color complimentary color to your trim work. Replace the mantel with a larger or more attractive piece. Place a large mirror or large scale artwork over the mantel. Add some interesting accessories on the mantel and hearth. Symmetrical is formal and uneven is casual.
A Dramatic Entrance- Choose the longest entry wall and either paint it with special effects or wallpaper it in a large scale geometric pattern. Add a narrow long entry table and adorn it with special accessories or memorabiliy. Place a large piece of artwork over the top or a smaller grouping. You can even add some lamps for effect.
In the Dining Room- you can create attention by placing a buffet or long table against a long wall and either paint with a dramatic color or a statement wallpaper. Again use the accessories and artwork with lamps to finish the details. If needed you can even paint the sideboard in a special paint finish.
Powder Room- it is easy to choose the focal point here, usually the sink wall. Paint or paper the accent wall, add some glam with silver or chrome finishes, add a large decorative mirror and some complimentary towels and accessories. You can even add sconce light fixtures for ambient light.
The Master Bedroom- The wall behind the headboard works well to add drama. A dark or special paint finish or a large wallpaper pattern, even grasscloth for softness and texture. Then artwork it's the drama that you want to add over the bed or at the nighstands. A pair of nightstands and lamps (not to small in size) and you have a lovely boudoir. I do have to say if you do not have a headboard- get one! Add some beautiful pillows on a duvet or comforter and you have a hotel style bedroom to relax in.
Other places- to add drama are up at the ceiling with special paint finishes, wallpaper or artwork. As well as stairways with a grouping of complimentary art or family photos.
Look around your home and see where you can add just a little bit more detail to make it a special focal area for you and your guests to enjoy. And always is you need help just call for a consultation.